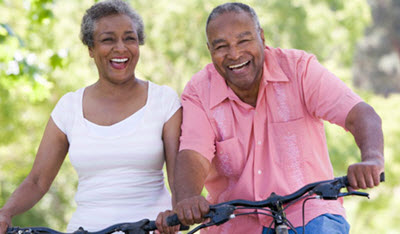 The average cost for long-term care options such as nursing-homes, assisted living facilities and adult daycare vary significantly from one state to another within the United States. Even though it is probably rare to move from one state to another simply to get down the priceof long-term care, the price and qualify of long-term care is still something that can be valuable to take into account for senior citizens looking to relocate. The older we get, the higher the risk of needing long-term care within the next 5-10 years.
The Baby Boomers are a mobile cohort and many are giving serious consideration to moving to another state upon retirement. When being within easy reach of ones job is no longer an issue, the question of where to live can be examined in a new light. A move can be done for a myriad of reasons, from the lure of a better climate to being able to finally pursue a life-long hobby full time, being closer to family and friends, or seeking out a more affordable location where each retirement dollar will last longer.
The 10 U.S. states with the most affordable long-term care in 2015
1.) Louisiana
2.) Missouri
3.) Alabama
4.) Oklahoma
5.) Arkansas
6.) Georgia
7.) Texas
8.) Mississippi
9.) South Carolina
10.) North Carolina
Louisiana – the U.S. state with the most affordable long-term care in 2015
The median annual rate for a private room in a Louisiana nursing-home is just above $62,000. This is dramatically less than the number for the USA as a whole, which is well above $90,000. If you are hunting for the very best bargain, check out Monroe, Louisiana where the median annual rate for a private room in a nursing-home is just a tad above $55,000.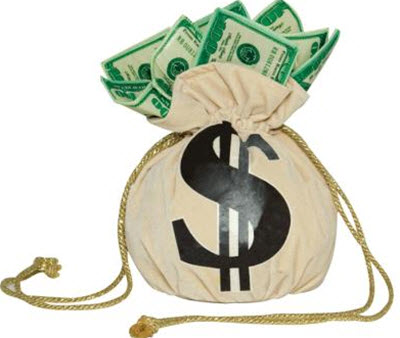 When it comes to assisted living facilities, the cheapest one in Louisiana costs no more than $600 a month for a private bedroom, and is somewhat surprisingly found in the states bustling capital Baton Rouge. Located on the eastern bank of the Mississippi River, it is the second largest metropolitan area in Louisiana with an estimated population of 800,000+ residents in the Greater Baton Rouge region. Baton Rouge is also a college city where the students of Louisiana State University, Southern University and two other colleges make up approximately 20% of the city population.
Another affordable alternative for assisted living in Louisiana is Shreveport-Bossier, where one month can be had for just under $1,000. The Shreveport-Bossier City metropolitan area is the home of the 2-108th Cavalry Squadron which is part of the 256th Infantry Brigade.
The rate range median for adult daycare in the United States is $69 per day, but in Hammond, Louisiana the adult daycare center only charges $35 per day. There is also a center in Houma–Thibodaux for $40 a day, and one of the centers located in New Orleans–Metairie is available for $40 a day as well.
Missouri – #2 on the list
If Louisiana is to far south for you, maybe Missouri will be more to your liking? Located in the Midwestern United States, Missouri is characterized by a humid continental climate with wet summers and cold and snowy winters. In the southernmost part of the state, especially around Bootheel, the climate is subtropical. There is no inheritance tax in Missouri, and only limited Missouri estate tax related to federal estate tax collection.
The median annual rate for a private room in a Missouri nursing-home is less than $61,000 and there are several places in this agricultural state where the average annual cost is below $55,000 for 2015. The cheapest assisted living facility in Missouri cost $700 a month for a private bedroom in 2015.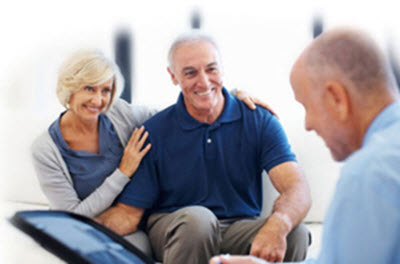 The rate range median for adult daycare in Missouri is $80 a day, but you can get it for $45 a day at the most affordable facility in St. Louis. With nearly 3 million residents, the St. Louis metropolitan area is one of the largest in the U.S. in terms of population. This area includes not just parts of Missouri, but also municipalities in neighboring Illinois on the other side of the Mississippi River. Due to large-scale immigration from France, Italy, Ireland and Germany in the past, St. Lous is a major center for Roman Catholicism in the United States and the city's major cathedral was designated a basilica by Pope John Paul II. St. Louis is also strongly associated with blues, jazz and ragtime, and residents and visitors alike enjoy the St. Louis Symphony – the second-oldest in the whole country.
Alabama – #3 on the list
Just like Louisiana and Missouri, Alabama is a Mississippi River state with affordable long-term care. The median annual rate for a private room in an Alabama nursing-home was less than $77,000 for 2015. The median annual rate varies considerably depending on your location within Alabama and is below $65,500 in Auburn–Opelika.
A private bedroom in an assisted living facility could be found for $930 a month in Mobile for 2015, and there are several other parts of Alabama where private rooms are available for $950 a month. Mobile – named after the Mobile tribe of Native Americans – was the first capital of the French colony of Louisiana. Located at the head of the Mobile Bay, Mobile is Alabama's only saltwater port and has been a key trading center for several centuries.
When it comes to adult daycare, Alabama actually have facilities that are cheaper than both Louisiana and Missouri. Both Mobile and Huntsville have ones that costs a mere $20 a day, and if you are willing to splash out $25 a day you can stay in Birmingham-Hover, Dothan or Montgomery. Huntsville is a city that originated in the hills north of the Tennessee River, and it became Alabama's first capital when the state was admitted into the Union. The National Trust for Historic Preservation included Huntsville in its "America's Dozen Distinctive Destinations for 2010" list.