Learn:
Learn how to find a cheap insurance.
If you need an insurance?
At what age to get an insuarnce?
How to read the fine print?
How LTCI is taxed in the US.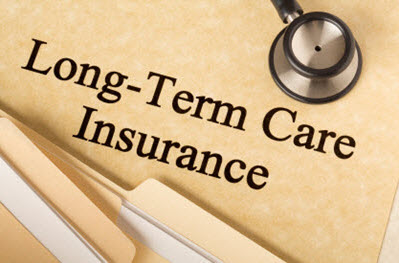 5 To look for
Our 5 tips about what you should look for when choosing a LTCI
Universal Health Insurance
Read our introduction to universal health insurance.
When to get one
Learn at what age you should start to consider getting an LTCI.
Long-term care insurance (LTCI) helps pay for the costs of long-term care. An individual does not have to be sick in the traditional sense to need long-term care, it can just be a question of not being able to perform basic activities of daily living, such as cooking, eating, tending to personal hygiene, and having sufficient mobility to carry out other important day-to-day tasks.
Long-term care insurance is an insurance product chiefly marketed in the United States, Canada, and the United Kingdom. While similar products do exist in other countries, they often have other names and the setup can also be very different. When it comes to long-term care insurance, the insurer will strive to create a product that is tailor-made for the market where it will be marketed and sold, which means taking factors such as available tax-funded assistance programs into account.
LTC – is it only for the elderly?
While long-term care is often associated with the elderly, anyone at any age can find themselves in a situation where they need long-term care. In the United States, approximately 40% of those receiving long-term care are between the ages of 18 and 64 years.
As we age, the statistical risk of needing long-term care increases. Data from the United States show that once you reach the age of 65 years, there is a 70% risk of you needing some type of long-term care at some point during what is left of your lifetime.
Before you purchase a long-term care insurance policy it is very important to check if it comes with any age requirements.
What kind of long-term care is covered?
Different LTCI policies come with different coverage for available long-term care solutions, which makes it important to really read the fine print of the specific policy you are interested in.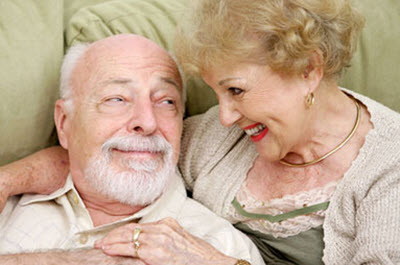 Examples of possible solutions for long-term care:
Nursing-home care
Assisted living
Adult daycare
Respite care
Hospice care
Specialized care facilities such as Alzheimer's facilities
Comprehensive care in the insureds own home, provided by a visiting or live-in caregiver
Other forms of home care, e.g. housekeeping, therapist or private duty nurse
Sometimes several care forms can be combined, e.g. adult day care + housekeeping.
It is a good idea to complement your long term care insurance with suitable loan insurance. The insurance covers monthly loan costs in case of sickness and accidents and gives financial support in these cases. Having bigger mortgages or personal loans without the possibility to work or with increased expenses, can be devastating for your private economy. Read more
Advantages
Having adequate LTCI coverage can have a huge impact on your quality of life if you ever need long-term care. Generally speaking, those covered by LTCI will enjoy greater flexibility and have more options than those who are forced to rely on public assistance programs only and/or help from family and friends.
In countries such as the United States, Canada and the United Kingdom, long-term care tends to be very expensive and paying out of pocket will quickly drain even a substantial savings account. A nursing facility in the United States that provides skilled care will typically charge $200 – $300 per day. $200 x 365 days means a cost of $73,000 per year. Even very basic custodial home care with just three visits per week tends to cost at least $8,000 per year.
It is important to remember that most LTCI policies will have a cap on the daily cost of care. This means that if you chose a long-term care option that costs more, you will have to pay for the discrepancy out of pocket.
Potential drawbacks
While LTCI promises to provide financial relief during challenging times, there are noteworthy drawbacks to consider before purchasing a LTCI policy.
High Premiums: One of the primary concerns with LTCI is its escalating premiums. Over time, these costs can become prohibitively expensive, especially for retirees on fixed incomes.
Coverage Limits: Policies often come with daily or total benefit limits. If the care costs exceed the stipulated amounts, the policyholder must cover the difference, which can strain personal finances and partly negate the purpose of the LTCI.
Use-It-or-Lose-It Nature: Similar to other insurance types, if you don't need long-term care, the premiums paid over the years do not offer tangible returns. It is up to each individual to decide if the cost is worth the peace of mind the insurance provides.
Benefit Triggers: Insurers typically require policyholders to prove they need assistance with at least two "activities of daily living" (like bathing or dressing) before they start covering expenses. This can make it unnecessarily hard to claim your benefits.
nflation Concerns: Many policies don't automatically adjust for inflation. Unless one opts for inflation protection – often at an additional cost – the value of the benefits might erode over time.
Options
There are many add-ons for LTCI policies. Examples of add-ons offered by many insurance companies are:
Spousal survivorship
Non-forfeiture
Restoration of benefits
Return of premium
Reduce financial risk
It is important to remember to adjust the investment profile as an individual grows older. Young individuals can benefit from a higher risk profile since their retirement money should remain invested for the long term. Once you grow older you should reduce the risk since you are going to need the money sooner. Young investors can use copy trading to invest in high-risk stocks and other high-risk investments. People close to or in their retirement should keep their money in low-risk blue-chip stocks or in some cases even remove the money from the markets altogether. Always adjust your investments to your age and needs.